Along the quiet Guadalupe River March exited with a bit of a roar collectively created by hundreds of motorcycles and their enthusiastic riders attending the "Giddy Up Vintage Chopper Show." Custom motorcycles with their creators finger print and a chance to camp in the Texas hill country was more than enough reason to pack up and head out for a weekend with no phone service - getting lost in something you love. Big thanks to all event organizers, sponsors, vendors, bands, builders and riders who make the event a great experience.
Owner- Steve's custom chopper was an invite for the show and received some great looks throughout the day.
From the bikes in the show to the attendees with their visions on two wheels there was plenty to browse made slowing down to look at all the details and not rushing onto the next a bit difficult. From the wear over the years and miles to the artistic touch - it's all in the details.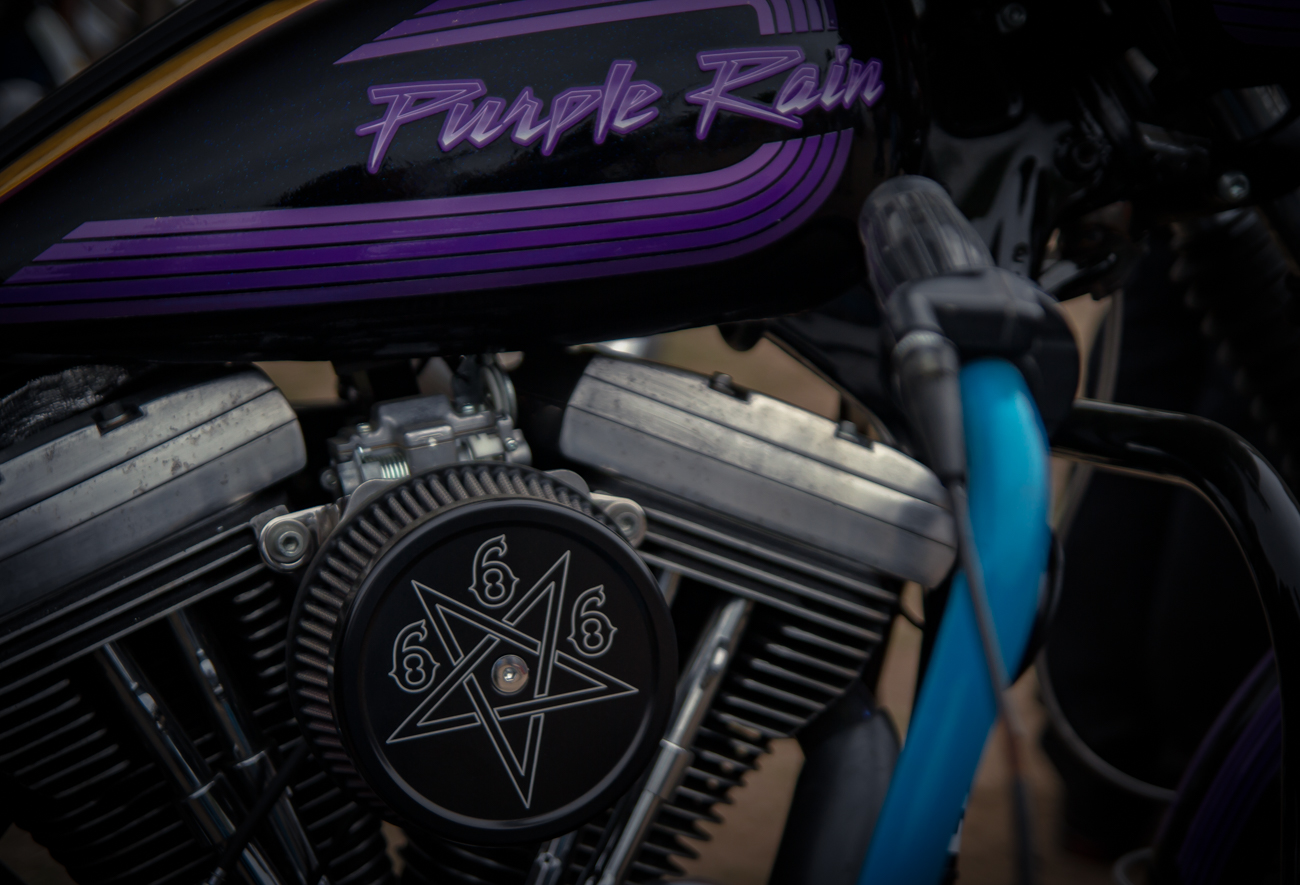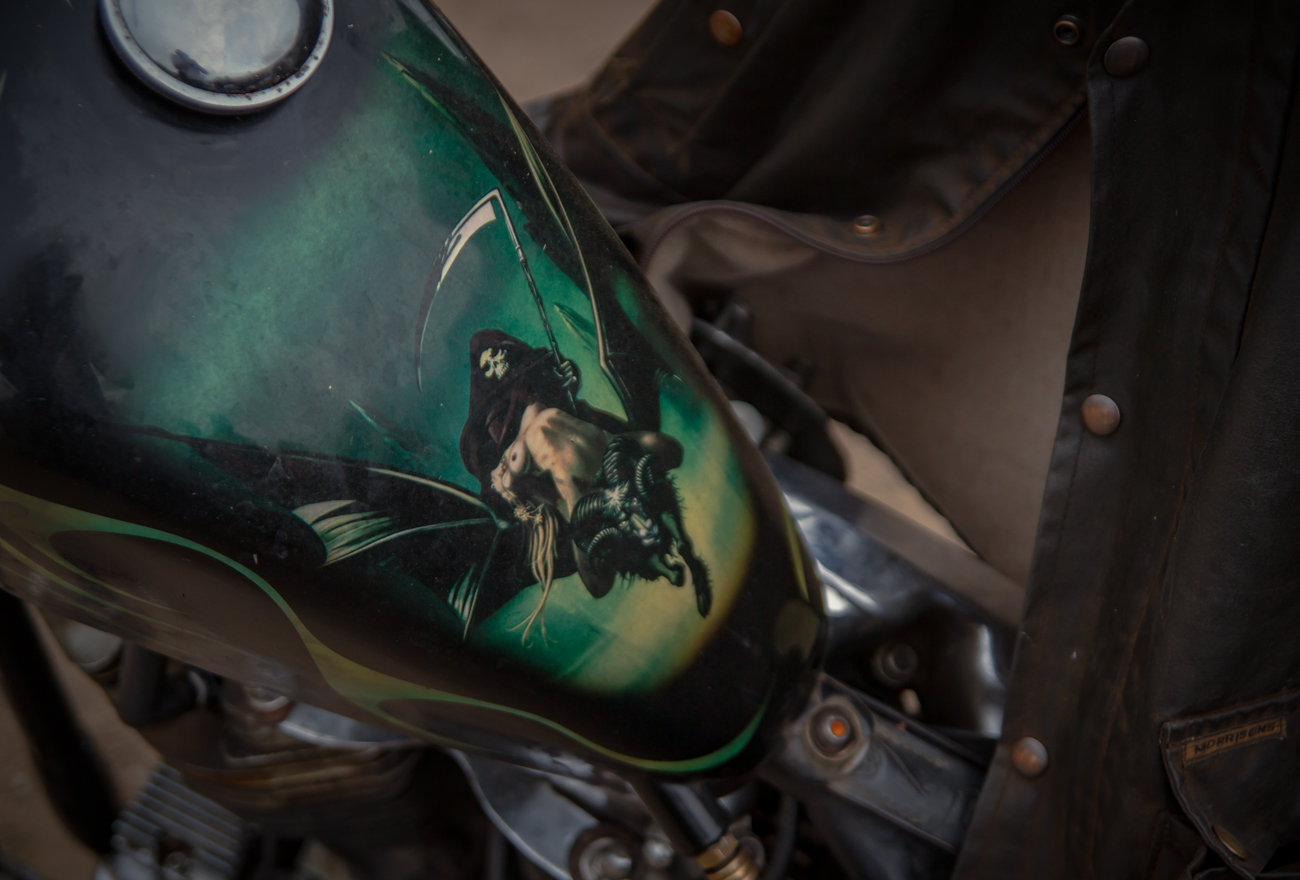 Rick Boline was set up and helped Steve check one off the list. Rick works out of San Antonio if anyone in the area is looking for a guy and also owns the beautiful "Purple Rain" bike in the previous gallery. To see more of Rick's work visit his Instagram page- @tattoos_by_rickboline
Photos: Jeremie Infelise / jeremieinfelise.com / Instagram @infelise